Korean Identity
Speakers and Other Guests
Come listen to stories about identity, adoption, and immigration from different perspectives and points of view
Dominic Pangborn is a celebrated Korean-American artist and designer. His style is best described by critics as "evolutionary," as it is constantly changing. As a result, change has become a consistent theme in Pangborn's works.
Never content to settle into a single style, technique, or medium, Pangborn continuously searches for the right form of artistic expression, from paint and clay to fabric and pixel.
His work and accomplishments have been celebrated at the White House and the 2018 Winter Olympics.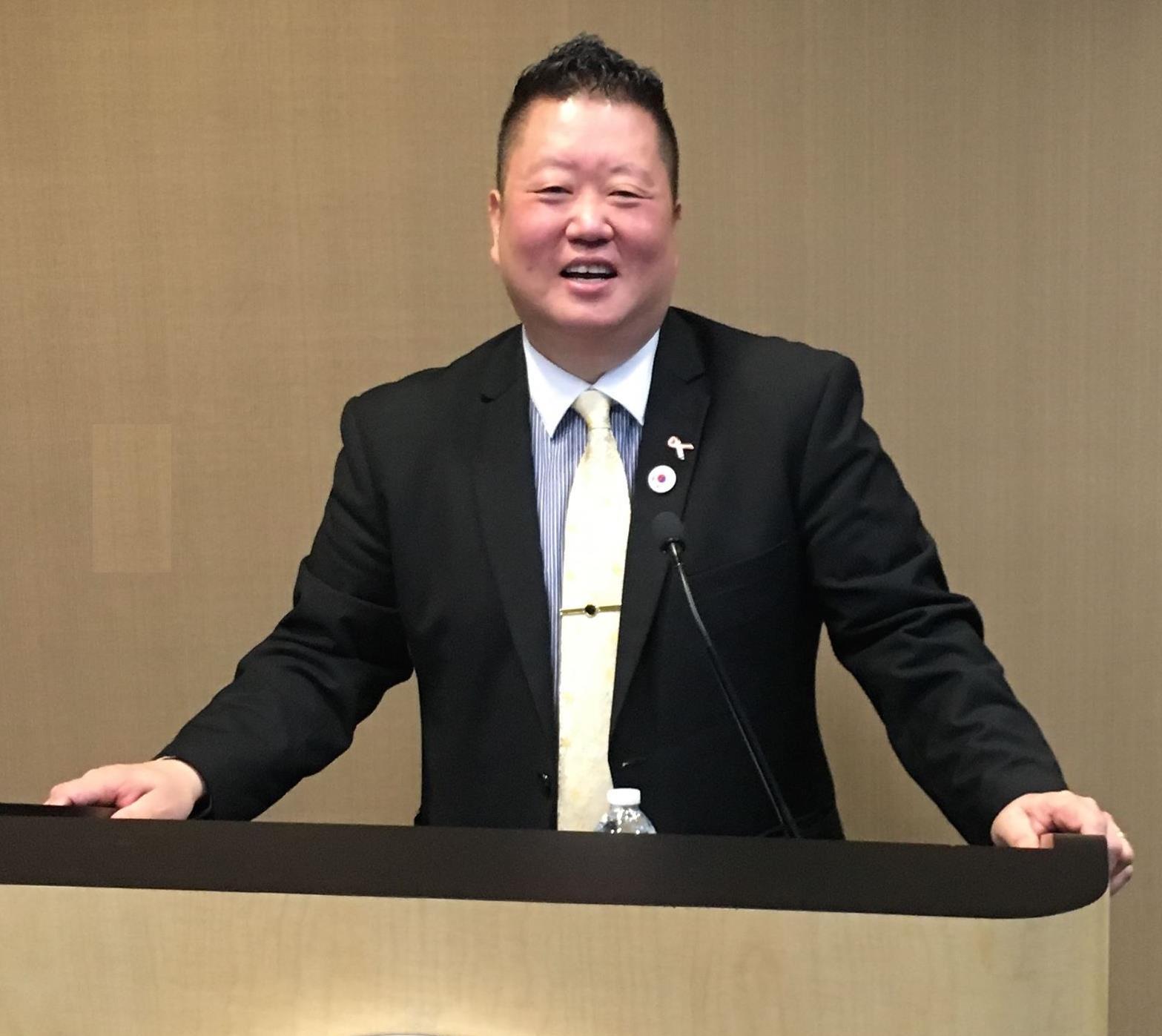 Born In Korea, came to Ames, Iowa at the age of 2 and then raised in Southern VA in a town called Roanoke, and was the only Asian American kid in my 500 student high school. Finally settled in Northern VA near DC to be 'culture shocked' with so many other Asian Americans and had a interesting evolution of his Korean and American identity. Come hear his story.
Immigrant Story by JH Park
Korean Identity – I think that Prejudice comes from narrow or lack of experience from the fear of unknown certain groups of people. Each one of us has the responsibility to reach out and let others know who we are.
Did you ever watch the sitcom "MASH"?
Come listen to Heoak's story about growing up in Washington DC area in the 70's when no one had heard of Korea other than through watching the TV show MASH which portrayed Korea during the Korean War.
Growing up in the south posed some obstacles for this young, Korean-American. Her childhood was slightly different than the norm; spending summers at her dad's taekwondo gym and weekends at Korean school, she tells the story of how her culture was a blessing in disguise. From 100 years ago, Erica narrates the trials and tribulations of her identity and her past.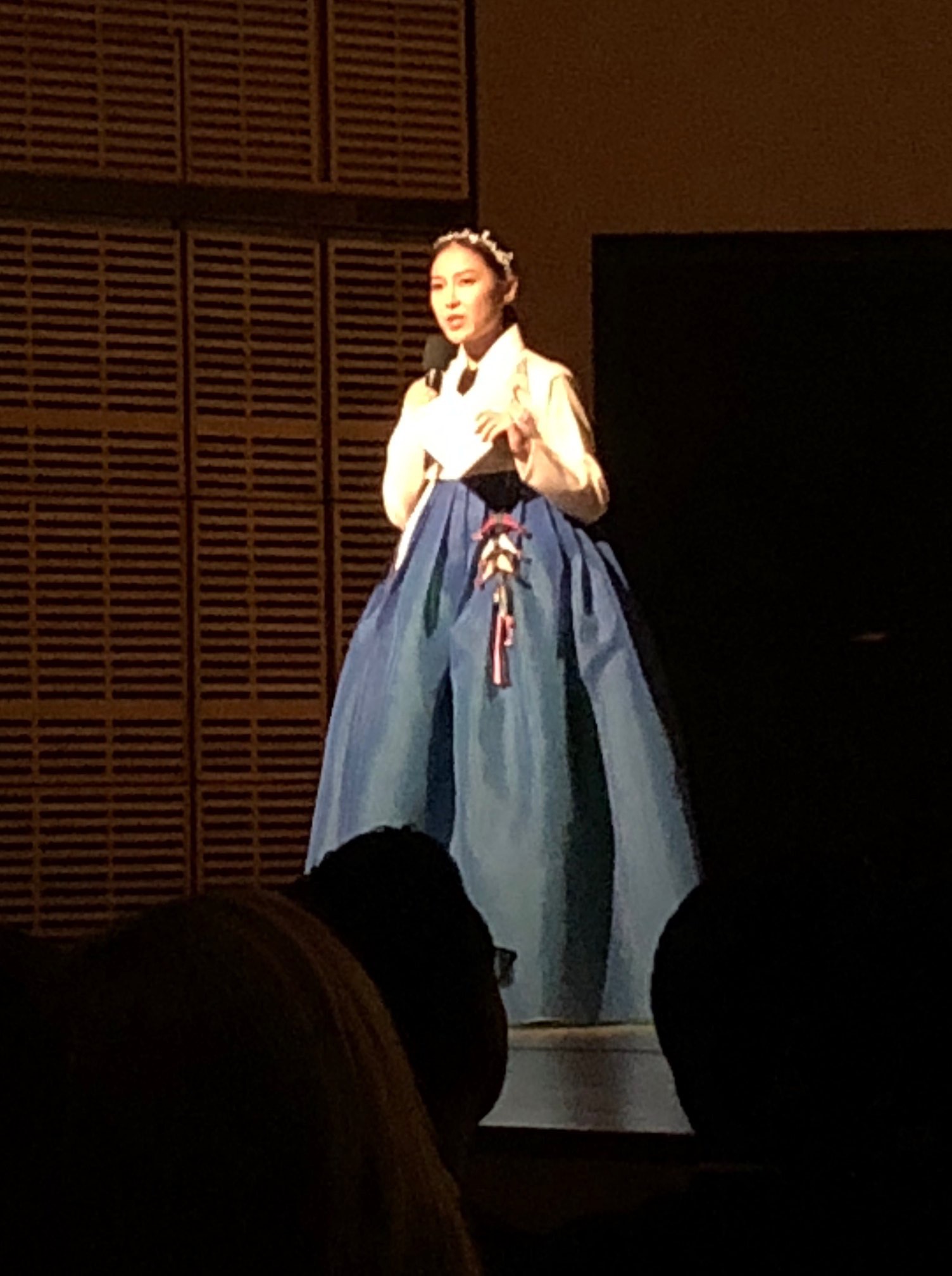 Duke faculty member Jung-Min Mina Lee talks about the impact of the presence of the U.S. military bases in Korea on South Korea's popular music scene during the late 1950s and the 1960s. Come hear the story of the early days of K-pop and its evolution that has led to today's globally popular idol groups such as BTS and Black Pink.
Rev. WonGong (also known as Rev. Wow!Gong) will be leading the prayer during Tribute to March 1st Independence Movement.
She started her training in 1988 and was ordained a Kyomunim (dharma teacher) in 1994 after seven years of intensive training in Korea. She subsequently served in the Gangnam Temple in Seoul and the Rockville Temple in Maryland. As a pioneering Won Buddhist priest in the West, she has established temples in Chapel Hill and Raleigh, North Carolina. Wow!Gong guest lectures at schools and colleges, provides life counseling, and leads retreats, youth dharma camps, and cultural enrichment programs. She has been active in the international interfaith community and teaches meditation and dharma to people of all ages. Wow!Gong is a leading Korean-to-English translator of dharma teachings. She is a kind, compassionate, wise, and experienced teacher who also loves gardening and singing; she recently released the CD, Chants of Samadhi for Daily Practice.